Dynamic Exterior
Beautifully efficient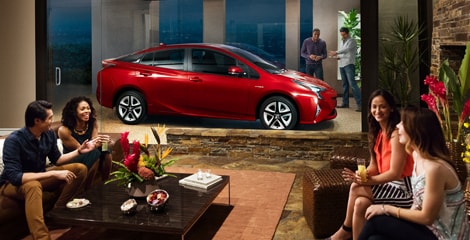 Dramatic styling
Let's shatter all expectations. The 2018 Prius is here with an unmistakable, bold look that shakes up the status quo. Its sleek shape has been engineered to cheat the wind and win over the crowd.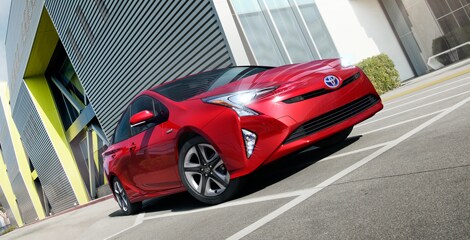 A purposeful stance
The dynamic chassis helps ensure Prius is always up for some fun. A low and wide stance shows off this hybrid's athletic appearance and helps give you a responsive drive.

Interior
A comfortable, high-tech space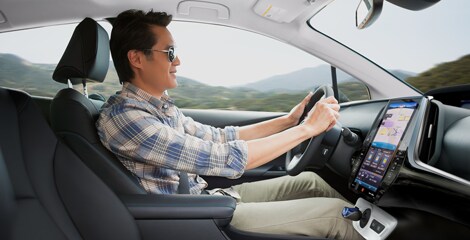 A comfortable ride
This is one smooth operator. The suspension on Prius is tuned for just the right balance of comfort and driving fun. And thanks to advanced noise-insulation techniques, those unwanted outside noises stay outside.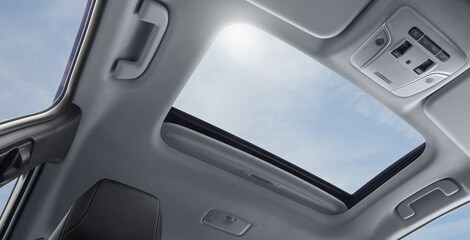 Moonroof
With the available moonroof on Prius, it's easy to let the outside in. With a touch of a button, you can get a fresh breeze or a stunning view of the city lights.

Performance
Rethink the Hybrid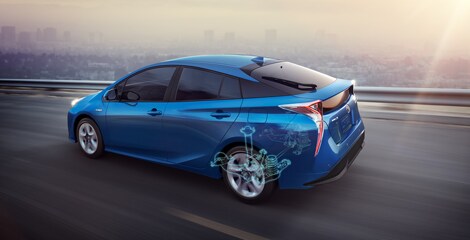 Double-wishbone style multi-link rear suspension
A double-wishbone style multi-link rear suspension gives Prius responsive handling and a smooth ride. And that's just the beginning. Its condensed design takes up less space outside the cabin, so you get lots of cargo room inside, too.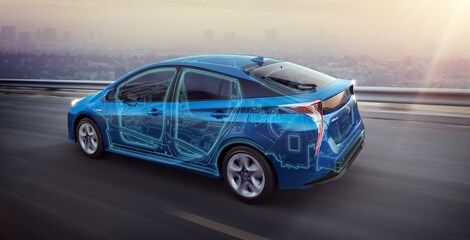 Body rigidy
Smart design, advanced materials and innovative construction techniques help give Prius a strong, rigid chassis. Not only does this help contribute to greater safety and make the ride more comfortable, but this rigidity also helps enhance handling and braking performance.
    Base MSRP starting at $23,475. Available trims: Prius One, Prius Two, Prius Two Eco, Prius Three, Prius Three Touring, Prius Four, Prius Four Touring